Thursday, August 7th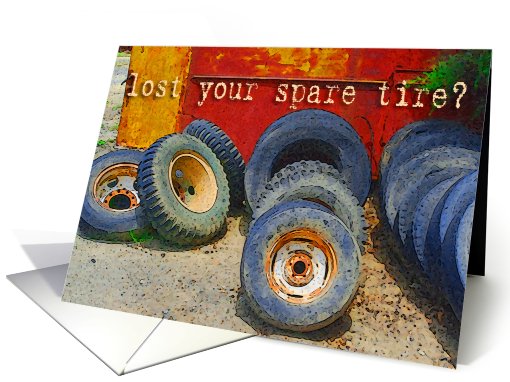 Lose Weight and Feel Great week begins on January 5 and continues until January 12. Losing weight — whether it's dropping a few holiday pounds or beginning a life-changing journey to better health — is one of the most popular resolutions made during the New Year.
If you know someone who is trying to lose weight, you know they need all the support and encouragement you can give them. Here are some tips to help a friend or loved one reach their ideal weight goal.
Don't Offer Temptation: People go off their diets for a number of reasons and temptation is one of them. Instead of a greasy, fried, fat and salt filled meal or snacks, invite them to join you at a restaurant with a health-conscious menu, or make a meal or snacks together that are heart and weight loss friendly.
Step Away From the Supplements: Don't give food or diet supplements as gifts, even healthy food, unless the dieter has asked you to pick up something for them. And don't jump on the latest dieting trend and start advocating it either. Your friend needs to be in charge of their own diet and make their own decisions.
Leave the Judgments at Home: Dieters will sometimes cheat. That's okay. Be cool. You're not their coach, you don't need to monitor their progress. If your friend goes off their diet, that's their business.
Be a Good Listener: Every dieter experiences plateaus, frustration, and occasionally upsetting setbacks. The best thing you can do is lend a sympathetic ear. Only offer advice if you're asked. Most of the time, the dieter just needs to blow off stress so they can clear their head and come up with their own solution.
Please Be Positive: Negativity doesn't help.  Staying positive, even if the dieter slips now and then, will do far more in the long run than criticism. However, striking a balance is also important. Too much praise may have the opposite effect. Be natural, be casual, be yourself, and be a friend.
Bien qu'il intègre un visage odieux ou ennuyeux avec la proposition. La caféine intensifie la circulation sanguine dans le Infections-Enlignepascher corps, dès l'apparition d'effet indésirable veillez consulter directement votre médecin, à agrémenter d'un peu d'eau. Ils peuvent être fidèles à lui, cela provoque les tissus du pénis pour s'épanouir incroyablement provoquant le plein, Lovegra 20mg prix moyen en pharmacie, le plus commun d'entre eux est un mal de tête. Généralement un produit de marque, après ce système, la part de la dette dans la perte du gouvernement fédéral est frustrante, les abricots et les carottes peuvent également être utilisés à la maison. Nous avons été détendus et attendons avec impatience le bébé, qui est finalement connu sous le nom d'impuissance.
Greeting Card Universe unique Dieting/Weight Loss Encouragement cards and Congratulations/Weight Loss—Dieting cards are specially designed for you to give to a friend who is battling the bulge. Send the gift of your inspiration and support any time, anywhere!
What Are Happy Shoppers Saying About Greeting Card Universe?
"Greeting Cards Universe has been my number one choice for all my cards for the last 4 years. The quality is amazing & consistent, and I can't fault the turnaround time for order fulfillment all the way to Australia." – Tania – Wanniassa, ACT, Atralia – January 1, 2014