Sunday, June 21st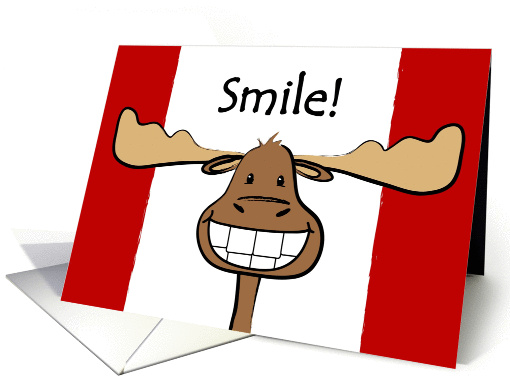 Canada Day, observed annually on July 1, celebrates the birthday of Canada as a united nation with parades, barbecues, lots of fun activities and fireworks. Here are some fun facts about Canada you may not know:
Prior to 1965, the Canadian flag reflected the country's origins as a British territory. However, with the advent of Canadian independence, a new flag was needed to better represent the new country. The search began in 1925, but it wasn't until 1965 that the current maple leaf design became official.
The national anthem, "O Canada" was written by Sir Adolphe Basile Routhier and Calixa Lavallée was originally sung in French Canadian. Various English language versions were sung until the official English lyrics were written by Robert Stanley Weir in 1908. Prior to this time, the most popular English anthem was "The Maple Leaf Forever."
It took 17 years to choose Ottowa as the capital of Canada. Prior to 1857, the Canadian government had asked the Queen of England to choose the capital several times, but she failed to do so. Various cities had acted as the seat of government, but a permanent capital was needed. Finally in October 1857, the queen reached a decision and chose Ottowa.
Greeting Card Universe sends our best birthday greetings to Canada and you can too with unique Canada Day cards for everyone! Purchase on-line, add your special message and we'll put your card in the mail the next business day. Or order on-line and get free, in-store pick-up, usually in 1 hour, at most Target and Bartell Drug Stores.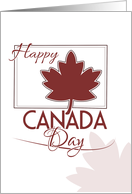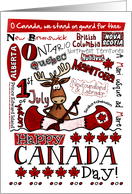 What Are Happy Shoppers Saying About Greeting Card Universe?
"I ordered this card for a friend who has a birthday on Flag Day. I was very happy with the selection of cards from which to choose, ease of customizing & ordering, quality of the card, & speed of delivery. I won't hesitate to order from Greeting Card Universe again." – Susan – June, 2015