Thursday, May 7th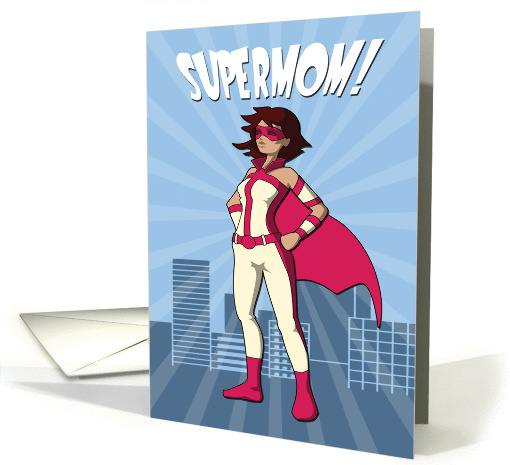 Mothers are nurturing, loving and care deeply for their families, and they can turn into superheroes on occasions when they need to go above and beyond. Here are three moms who took heroic action when the chips were down.
Irma Randall: She lived in Brooklyn, New York, in a small third floor apartment with her nine children in 1952. Four of her children were home the day their building caught fire. By the time Irma realized what was happening, the stairwell was inaccessible and her family trapped. Thinking quickly, the tossed a blanket to onlookers three stories below, begged them to save her children, and began to throw them out a window. Unfortunately, after saving her last child, her son James, the flames overtook her and she fell back into the burning apartment. Irma didn't survive.
Florence Rogers: According to the story published in 1960, Floridian mother Florence saved her son Charles Trotter's twice: once when he was four years old and fell into a pool, nearly drowning until his mother rescued him and gave him artificial respiration, and a second time  at age 16, when Charles became trapped beneath the family car. Florence, a petite woman, lifted the more than 3,000 pound car from her son, allowing him to escape and fracturing her back in the process.
Paula George: In Vancouver Washington in 1988, Paula was driving with her six children in a van, the two youngest (ages 1 and 2) strapped in car seats when the van was rear-ended, causing a chain reaction of accidents. One of the cars next to her van caught fire. Paula immediately told her four oldest children to run for it while the van was struck several more times and she struggled to free the infants from their car seats. As a driver burned to death close to them, she grabbed the car seats and threw them out of the van where bystanders dragged the babies to safety. The older children waited for her while she dodged burning debris and spreading flames to join her family. All of them survived.
Greeting Card Universe celebrates everyday hero moms who face daily challenges and overcome them with love, patience, fortitude and dedication. We offer unique Mother's Day cards for every mother in your life you want to wish a Happy Mother's Day. Just order on-line, add a personal message, and we'll put your card in the mail the next business day. Or order and get free free in-store pick-up, usually in 1 hour, at most Target and Bartell Drug Stores.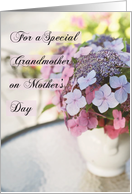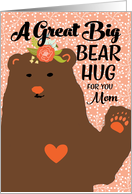 What Are Happy Shoppers Saying About Greeting Card Universe?
"I am disabled in a wheelchair. I am so glad that I found your web-site. Just received my second order and just as pleased with everything like I was with the first order. Thanks for being there when a person like me can't drive and get to the stores. I will continue to order from you in the future."– Beth – May 4, 2015