Friday, February 20th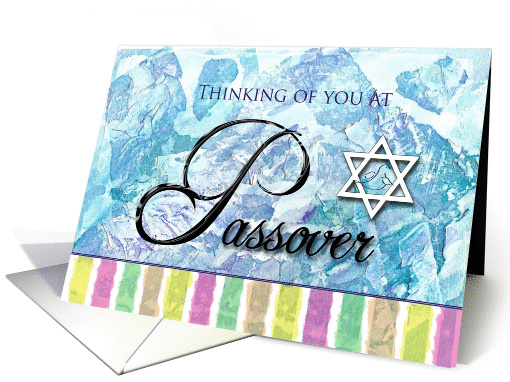 The Jewish holy festival of Passover, known as Pesach, takes place between April 3-April 11  in 2015. While a religious holiday, many non-Jews (Gentiles) and non-Jewish businesses share the traditional seder – ritual meal – celebration.
Why is the story of Jewish freedom so attractive to those who do not share their faith? Reasons vary from person to person. Many Christians believe the last supper of Jesus Christ was a seder. The fact that the celebration takes place at a dining table instead of a synagogue is certainly a factor. And since Jews are a big part of mainstream America, curiosity about one's neighbors, friends and co-workers lead some to the experience.
Whether you've attended a seder in the past or this is your first time, GCU offers one of a kind Passover/Pesach cards featuring traditional and non-traditional designs to give to your friends, family and hosts.
What Are Happy Shoppers Saying About Greeting Card Universe?
"I was looking for something special for my sisters celebration of life ceremony. I found several cards for that purpose but looking through the rest of the cards I found exactly what I was looking for, blank, and I was able to write my own words and invitation and attach a great picture of her. I was so pleased with the whole process and received them very quickly." – Judy – Feb 16th, 2015