Monday, March 3rd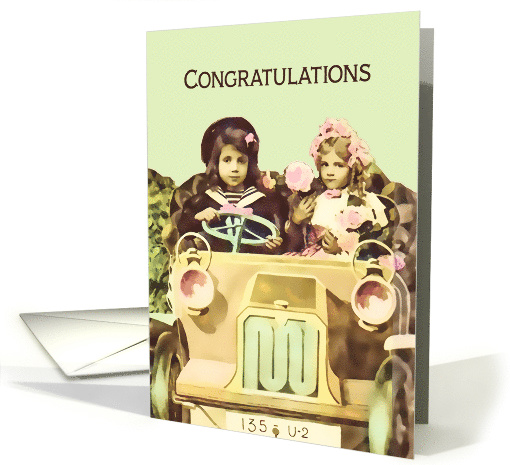 In the United States and elsewhere, a teenager getting their driver's license allows them to gain further independence from their parents. Once upon a time, this was considered an important rite of passage, another step toward adulthood.
More recently, however, the desire for the freedom of the road has changed for some teens. In the last 15 or so years, the number of high schoolers getting their driver's licenses has dropped. Experts disagree on the cause of the decline.
According to a University of Michigan survey, some of the reasons cited for not getting a driver's license include not having enough time or money, and the availability of alternate transportation such as a bike or a parent willing to give a ride. Putting off getting a driver's license appears to be a developing trend.
When someone you love finally does take the test and pass, Greeting Card Universe makes the celebration even more special with one of a kind Congratulations – Passing Driving Test/Driver's License cards. Choose from over 100 unique designs, order on-line, and we'll put your hugs on the road the next business day.
Need a card in a hurry? Order on-line, get free in-store pick-up—usually in one hour—at most Target and Bartell Drug Stores.
What Are Happy Shoppers Saying About Greeting Card Universe?
"Great service, I ordered 2 cards for my mother on the 17th of Feb and they hadn't arrived by the 24th. I called and 2 more were promptly sent out. Thanks for the service." – Carleton, March 1, 2014