Wednesday, May 25th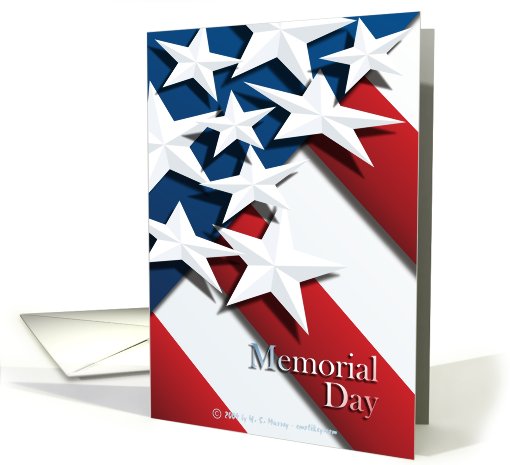 Memorial Day, formerly known as Decoration Day, is a day to commemorate the men and women who have died in the military service of the United States.
Observed on the last Monday in May, it is traditional to fly the flag at half-staff from dawn until noon on Memorial Day. Many families visit cemeteries and place flags on the graves of loved ones who died in the service of their country.
Other typical Memorial Day observances include a parade with the American Legion color guard, veterans and their families, local politicians, and local community members.
Memorial Day is recognized as a federal holiday, and all non-essential government offices are closed.
How can you and your family observe Memorial Day?
Send a care package to an active duty serve member. Instructions on what to include in the package and where to send it can be found at anysoldier.com
Participate in the National Moment of Remembrance beginning at 3 PM local time, a moment of national unity. Established in 2000, it is a chance for Americans young and old to show gratitude and respect for those who died in the service of our country.
Make and display the American flag. Children can make the flag with construction paper and straws.
Attend a Memorial Day observance in your town. If your town doesn't hold one, speak to elected officials about planning one.
Speak to your children about the meaning of Memorial Day and the sacrifice that service members and their families make for our safety. Many people see this as a day off from school or work, and the beginning of the summer season, and not a day of remembrance of those who gave their lives for the country's safety and freedom.
Greeting Card Universe Memorial Day cards
Greeting Card Universe Memorial Day Pinterest board