Friday, July 22nd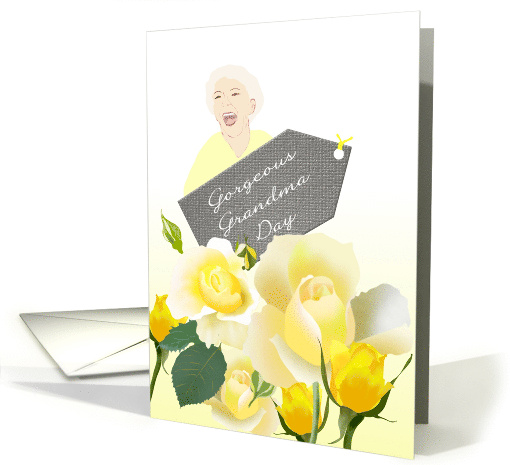 Gorgeous Grandma Day was invented by author and radio show host Alice Solomon to celebrate women over 50 who have grandchildren and who are growing old gracefully – also known as Glammas.
What is a gorgeous grandma? She's a grandmother who lives life to the fullest, takes care of herself, is a lifelong learner, is open to new ideas, loves life, shares her enthusiasm for life with those around her,
Examples of gorgeous grandmas:
Idiosyncraticfashionistas  — Two grandmothers who describe themselves as style bloggers for women of a certain age. And style they have!
Actress Susan Sullivan — Martha Rodgers on Castle — Actress Susan Sullivan plays Martha Rodgers, a former Broadway actress who is still trying to make it big. Her fashion sense, her open mind, and her hard work at putting together an acting school all make her a Gorgeous Grandma.
How to celebrate your gorgeous grandma:
Treat her to lunch or dinner at a special restaurant.
Tag a photo of her in social media with her name and #gorgeousgrandma
Give her a gift basket of pampering lotions, powders, and perfume in her favorite scent.
Bring the grandchildren to her for a visit.
Send her flowers and a sweet note, telling her how much you appreciate her.
Sign both of you up for a class in painting, ceramics, weaving, etc.
Greeting Card Universe Gorgeous Grandma Day cards
Greeting Card Universe Gorgeous Grandma Day Pinterest board
Save
Save
Save
Save
Save
Save
Save