Saturday, October 27th
Diwali, the Festival of Lights, is the best known holiday on the Hindu calendar (and it's observed by Sikhs, Jains, and some Buddhists, too). A five day celebration of light's victory over darkness, the festival is bright and colorful,  popular with children and adults, and filled with fireworks, sweets, gifts, and other treats. This year (2012) Diwali begins on November 13.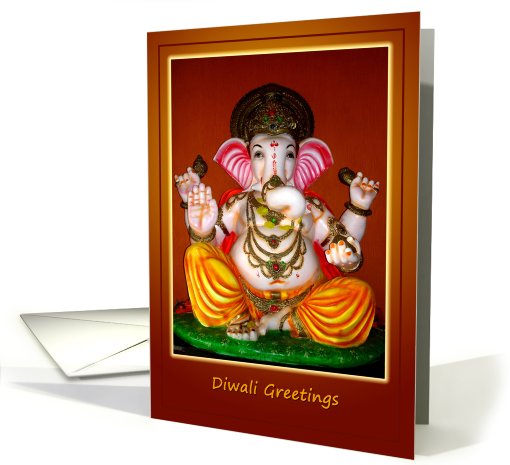 "Regardless of the mythological explanation one prefers, what the festival of lights really stands for today is a reaffirmation of hope, a renewed commitment to friendship and goodwill, and a religiously sanctioned celebration of the simple – and some not so simple – joys of life."
Time s of India, 2010
Lakshmi, the Hindu goddess of wealth and prosperity, is honored by many Indians during Diwali, as well as Ganesha, the elephant headed god of wisdom and success.
Sending Diwali greeting cards to friends and family, as well as customers, employees, and business associates, has become a popular way to wish joy and prosperity to others. Greeting Card Universe offers more than 400 traditional and nontraditional designs including Photo Cards to help you spread the love and  make your holiday as colorful as Indian spices!
SPECIAL: Save an extra 20% on all orders – use code 2012OCT20 at checkout!
What Are People Saying About Greeting Card Universe?
"I just love these cards, everyone who see's them alway ask where they came from. The shipping is fast to. Thank you so much fro making my life a little bit easier." – Kathy, October 25, 2012