Monday, August 24th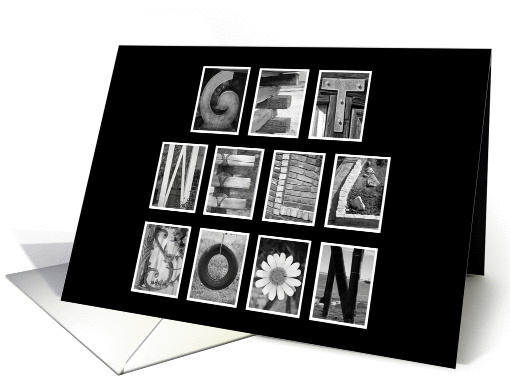 In 1999, it was reported in Tokyo, Japan that 36 year old Akira Hareruya's company had gone bankrupt. In an effort to save his business, he roamed the city streets renting boxing gloves for $9 a minute and allowed paying pedestrians to try to hit him as much as they liked. He gave his word to dodge only and not to return the blows. According to Hareruya, boxing is a great stress reliever. He also allows verbal abuse during the boxing session. How much does he earn? $200 a night.
Greeting Card Universe helps you offer encouragement to someone in need without donning boxing gloves by offering unique Get Well cards in so many sub-categories, you're bound to find exactly the right card for the occasion. Just order on-line, add your personal message and we'll mail your selection the next business day.
What Are Happy Customers Saying About Greeting Card Universe?
"I have this morning received my sons card for his Masters Degree. It was so easy to order and came so quickly. It is beautiful for which I thank you very much. I ordered on from Zazzle and when it came it was not what I ordered and disgraceful. I tried several times to get help but constantly had a set reply. I was disgusted, so thank you so much for the beautiful card. I will order from you again when the occasion may occur and recommend to my friend and family. Many thanks." – Mrs Jean Craner – August 20, 2015
Monday, November 17th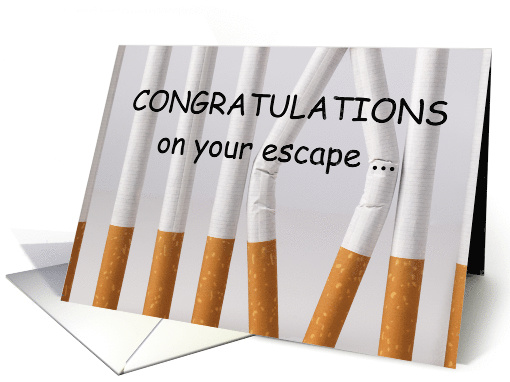 The Great American Smokeout® sponsored by the American Cancer Society occurs annually on the third Thursday of November. In 2014, the event will take place on November 20th around the country.
Addiction to tobacco products by one in five Americans is a major contributor to  life-threatening diseases like cancer. Quitting smoking cigarettes, cigars and pipes decreases the chance of illness and preventable death, and increases overall health.
Since smokers are much more likely to quit if they're given encouragement, the Great American Smokeout® offers a chance to participate in support programs, telephone hotlines and special events held by many organizations. At the very least, it's hoped that if a smoker stops smoking for one day, they'll find the strength to stop smoking forever.
Greeting Card Universe offers our respect and encouragement to those who choose to kick the butts! Send your own message of support to someone who's setting aside their habit with Congratulations/Quitting Smoking cards. Order on-line and we'll put your card in the mail the next business day.
What Are Happy Shoppers Saying About Greeting Card Universe?
"I am the coordinator of the Military Ministry at my church. We send out cards to our active duty in November along with a gift card. When I went to purchase cards at the end of October the only store where I have been able to find military cards reasonably priced was sold out. I started to panic, but did a web search and came to your site. The card I liked was on sale so I ordered them hoping they would be worth the money. When I received the cards I couldn't believe it they were beautiful. Much nicer than I had expected. I will definitely be ordering from Greeting Card Universe again. I am a very happy customer."- DIXIE -November 14, 2014
Tuesday, October 7th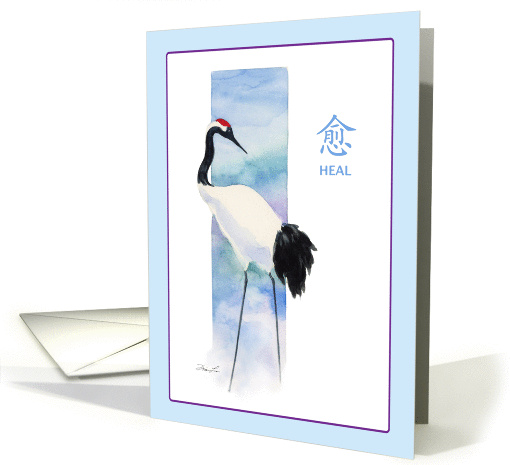 October is National Breast Cancer Awareness Month.
According to Breastcancer.org, every year, one in eight women living in the U.S. will receive a diagnosis of breast cancer. The statistics means most women are either diagnosed with cancer themselves at some point in their lives, or know someone who has cancer.
Medical science has come a long way since a cancer diagnosis was an automatic death sentence. Survival rates for patients diagnosed with Stage I breast cancer have risen to ninety percent.
Knowing what to do for a cancer patient is difficult, especially when you're close to them. Family and friends can be afraid to get in touch because they don't want to say or do the wrong thing. The patient can be too worn out from treatments like chemotherapy to answer e-mails, phone calls, or entertain visitors, but on the other hand, they often feel isolated and need that connection to a friend.
Get Well/Feel Better – For Cancer Patients cards by Greeting Card Universe are specially designed to  help you send message of support, inspiration, hope and encouragement to someone who needs to know they aren't alone in the fight against breast cancer.
What Are Happy Shoppers Saying About Greeting Card Universe?
"I was very pleased with my order for the Border Terrier cards. They came fast and in very good condition. They were more glossy and I thought they were beautiful. I will indeed order cards from you again. I gave them to my daughter who breeds Border Terriers and she sends out birthday cards for all her puppies. She was so happy. Thank you again." – Rita – October 3, 2014