Friday, February 13th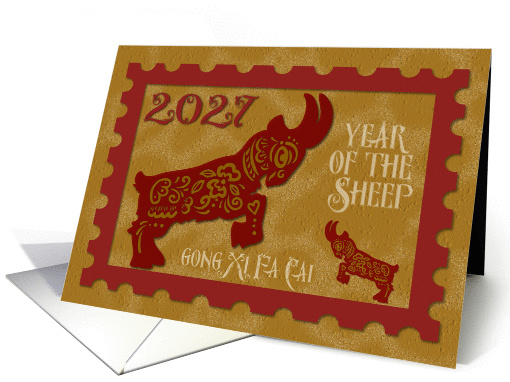 Chinese New Year falls on February 19 in 2015. This important annual  holiday in the Asian lunar calender is celebrated not only by the Chinese, but by the Japanese, Korean, and Vietnamese people.
In the Chinese zodiac, 2015 is the Year of the Sheep, but unlike other years with different animals, can also be celebrated as the Year of the Ram or the Year of the Goat. Why? Because the written characters in Chinese can mean goat, ram or sheep —or, improbably enough, gazelle. While some countries make the choice of preferred zodiac animal clear,among Chinese communities this firm definition isn't necessarily so.
Greeting Card Universe celebrates the Year of the Sheep, Ram or Goat with you and your friends and family with Chinese New Year cards featuring all the lucky elements. Gong Xi Fa Cai! Need a card in a hurry? Order on-line, get free in-story pick-up, usually in 1 hour, at participating Target and Bartell Drug Stores.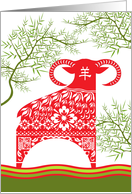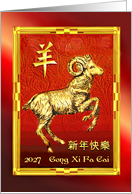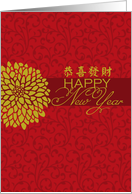 What Are Happy Shoppers Saying About Greeting Card Universe?
"Found it very difficult to find an appropriate card on any of the British sites, when I came across the perfect card on your site. Didn't know how long it would take to arrive, but was very pleasantly surprised by the time it took – 4 days, and by the cost. Will be looking at this site again. Thank you." – Sally – February 13, 2015