Wednesday, April 15th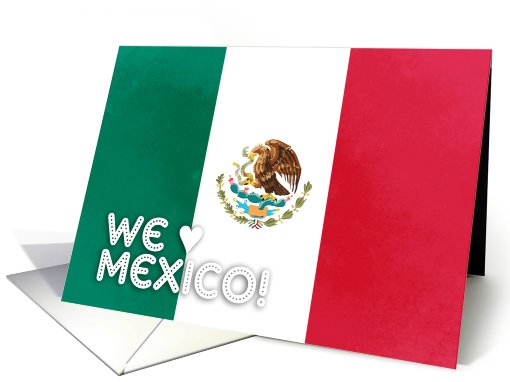 Cinco de Mayo occurs annually on May 5, once a Mexican celebration of the defeat of French forces by the Mexican army at the Battle of the Puebla (El Día de la Batalla de Puebla) in 1862, is now also celebrated in the United States and Canada. One of the traditional motifs of Cinco de Mayo is the Mexican flag and the colors red, white and green which are used a lot in decorations, clothing and food. The modern meanings of the colors are:
GREEN: Prosperity (originally freedom)
WHiTE: Peace (originally the Catholic church)
RED: Blood shed by Mexican heroes (originally the union of Spain and Mexico
The coat of arms in the middle of the flag belong to Mexico City and is based on an Aztec legend.
Greeting Card Universe joins you in celebrating with our unique Cinco de Mayo cards, including Cinco de Mayo birthday cards to let everyone join in the fiesta!
What Are Happy Shoppers Saying About Greeting Card Universe?
"The card arrived right-on-time, and was just beautiful–exactly as it was customized. Great feature! My mother was turning 84, and it was the first time since 1954 that her birthday fell on Easter day. No Easter Birthday cards anywhere but for on your site! Thank you so much, it made for a very special card to commemorate that very special day for my mom."– Athena – April 11, 2015