Sunday, July 12th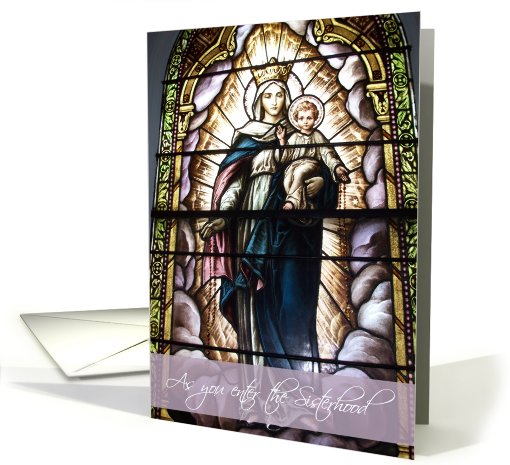 Princess Ileana, daughter of King Ferdinand and Queen Marie of Romania, great granddaughter of Queen Victoria of England and Tsar Alexander II of Russia, once went with her mother during World War I, helping wounded Romanian soldiers in hospitals. By the time her parents died and war broke out afresh in Europe during World War II, the princess was married to an Austrian archduke and had given him six children.
When her brother, the king of Romania, abdicated at the insistence of Communists in 1947 Ileana (who had moved back to her home country with her children in fear of the Nazi regime) and the royal family were exiled and ended up emigrating to the U.S. For her family to survive in their new country, she sold her jewels,, did lectures against communism and wrote an autobiography.
In 1961, Ileana felt a calling to serve God and took her vows to become Mother Alexandra. She founded a monastery of the Romanian Orthodox Episcopate of America in Ellwood City, Pennsylvania and worked as the abbess and wrote religious books until 1981 and her retirement from active service. She died at the age of 82 in 1991, forever known as the princess who became a nun.
If you know a woman who is taking her vows, be sure to send them a unique Congratulations on Becoming a Nun/Taking Your Vows card. Ordering at GCU couldn't be simpler! Just choose your order on-line, add your personal message and we'll mail your card the next business day. Or order on-line and get free in-store pick-up, usually in 1 hour, at most Target and Bartell Drug Stores.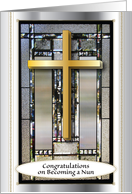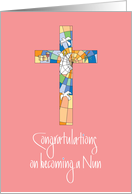 What Are Happy Customers Saying About Greeting Card Universe?
"These invitations are gorgeous! We had one date chosen for his Eagle Scout Ceremony and due to unforseen circumstances, we had to postpone it. Thus we reordered the invitations and they were here in such a timely manner, we couldn't believe it! The price was very reasonable and I would order from them again in a heartbeat. I loved my dealings with them. I highly recommend Greeting Card Universe for all your card needs!"– Judy – Canton, Mississippi – July 8, 2015