Tuesday, March 22nd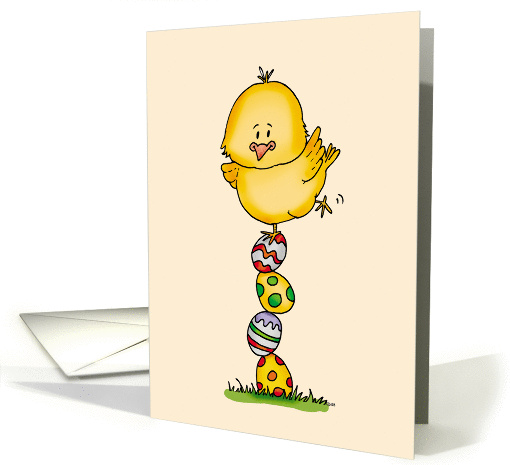 Easter, a celebration of the resurrection of Jesus Christ after the Crucifixion, is Christianity's most important holiday. Easter is a moveable holiday, celebrated in the West on the first Sunday following the full moon after the vernal equinox on March 21. Orthodox Christians typically celebrate the holiday a week or two after the Western churches. In either case, Easter Mass is considered the most important service of the year.
In the week before Easter, many families dye hard-boiled eggs with food coloring. These eggs are used for decoration or as part of the Easter egg hunt. Stores sell special kits for this purpose, or food coloring can be used.
Easter mornings for Christians typically start with the hunt for the Easter basket, left by the Easter Bunny. The Easter Bunny is a mythical character that children are told comes the night before Easter and leaves the Easter baskets for the children. Some families make bunny tracks with powder throughout the house or, if the weather cooperates, in the snow outside. Easter baskets typically contain a chocolate Easter bunny, jelly beans, marshmallow Peeps, and chocolate eggs.
An Easter egg hunt, using either hard-boiled eggs or plastic hollow eggs, filled with candy and pennies, is an Easter tradition loved by young and old. Youngsters, sometimes still dressed in their Easter finery, hunt for eggs hidden either at home or at community-sponsored events.
Every year, the White House hosts an Easter Egg Roll. This tradition is 138 years old. This year, 35,000 people will gather on the South Lawn to enjoy games, a fun-run, cooking demonstrations, stories, and the traditional egg roll. Artist Joy Cho designed the five commemorative eggs, consisting of 4 eggs signed by the President and First Lady, and one "signed" with the paw prints of Bo and Sunny, the First Family's Portuguese Water Dogs.
Easter Greeting Cards at Greeting Card Universe
Greeting Card Universe also carries Easter cards for those relationships you often don't see elsewhere, such as For Both My Dads or Both my Moms , In Remembrance, For Work Husband or For Work Wife
Greeting Card Universe Easter Time/Spring Has Sprung Pinterest Board