Wednesday, June 4th

June is National Gay, Lesbian, Bisexual and Transgender Pride Month, chosen to commemorate the Stonewall riots in Manhattan, NY in 1969 which began the Gay Rights movement in the U.S.
Coming out—short for "coming out of the closet"—is a life changing event for many LGBT persons. There are reasons someone might choose to keep their private life to themselves, including not feeling safe or fear of rejection. For many, coming out to family and friends means having the freedom to no longer hide an essential part of who you are.
Greeting Card Universe offers one of a kind  Coming Out Cards to the LGBT community to celebrate those individuals who take that first step toward true emancipation. If a loved one has come out to you, send them a message of love and encouragement with unique LGBT Support Cards designed specially by our artist community.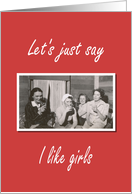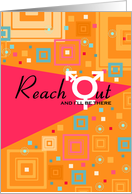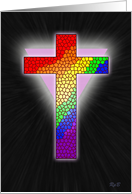 What Are Happy Shoppers Saying About Greeting Card Universe?
"I love love love Greeting Card Universe. This is where I select all my cards now. Instead of having to go stand and look for cards in stores now – I sit at my computer and select my greeting cards. Absolutely love the personal touch with the personalization and any special message I want to have printed. I rate GCU as EXCELLENT. The card stock is absolutely top grade as well."- Cathy – Angier, North Carolina, June 3, 2014