Tuesday, December 24th

The horrible holiday question rears it's head: did you forget to get a Christmas card for a friend? Family member? Teacher or coach? Co-worker?
Oh, no!
It's Christmas Eve.
The stores are packed with last-minute shoppers.
The selection of Christmas cards left on the shelves has lost most of its glitter or the designs  just aren't what you're looking for, but you don't have the time or the inclination to battle the holiday hordes through more shops searching for the perfect card.
Don't worry! Greeting Card Universe has you covered with two simple steps to renewing your seasonal cheer.
1. Check out our huge collection of unique  Christmas greeting cards and place your order on-line.
2. Pick up your order, usually in 1 hour, at most Target and Bartell Drug stores.
That's it!
Choose from Photo Cards, relationship specific, birthday on Christmas, anniversary, design themes like beach or reindeer, state specific, and a whole lot more.
Greeting Card Universe sends our warmest wishes to you and your family this holiday season!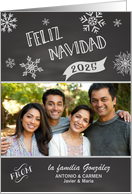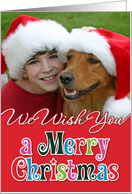 What Are Happy Shoppers Saying About Greeting Card Universe?
"First, I want to thank you for your prompt delivery. It's difficult when ordering on line you can't see the item in person. But the cards were absolutely gorgeous, more than I expected. I will certainly order more cards from GCU."- John Salatino, December 23, 2013