Wednesday, September 25th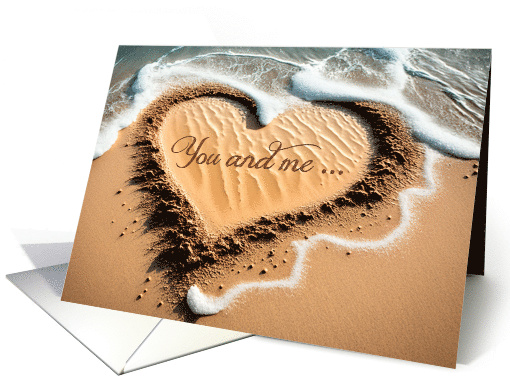 The fourth Friday of September is designated unofficial National Love Note Day, when husbands, wives, girlfriends, boyfriends, and couples  of every age are encouraged to send love notes, cards, and letters of affection to one another.
In the digital age, when e-mail, social media interaction, and text messaging have become some of our primary means of communication, receiving a love letter from your sweetheart is special and unforgettable. Written words in a card or on paper last so much longer than pixels and bytes.
What do you put in a love letter? Whatever's in your heart. Share your feelings, your hopes, your dreams. Be sincere. You don't need poetry or fancy language – say what you mean. Take inspiration from your lover and the special connection you share.
Greeting Card Universe offers unique, one of a kind Love/Romance cards to help set the mood – from lighthearted and whimsical to sexy to meltingly romantic, you'll find exactly the right message to send to your loved one.
Need a card in a hurry? Order on-line, get FREE in-store pickup at most Target and Bartell Drug stores!
What Are Happy Customers Saying About Greeting Card Universe?
"I can rarely find the right sentiment from Hallmark and the rest, and I prefer to come up with my own messages and poems. Greeting Card Universe lets me do that from the convenience of my home at a fair price."- Catherine – September 21, 2013