Keep in Touch!
Sign up for our special offers and receive a code via email for 20% off!
Labor Day

-

September 01, 2014
| | | | |
| --- | --- | --- | --- |
| | Shop for | | |
Labor Day will be observed for the 117th time on Monday September 5, 2011. The occasion is to honor those who work within the United States, and it is the unofficial end to the summer vacation season. Other events that center on the first Monday in September and the Labor Day holiday are the beginning of college and professional football seasons.

The Central Labor Union in New York sponsored the first Labor Day in the U.S. on August 26, 1878. The event took place in Boston, Massachusetts, but the official inception for the national holiday didn't occur until 1894.

During the economic panic of 1893, the Pullman Palace Car Company cut workers' wages because revenues dropped. George Pullman refused to talk to the workers about the situation and the American Railroad Union positioned the workers for a strike. A boycott began on June 26, 1984 against Pullman.

The situation grew ugly as 125,000 workers went on strike and the railroad attempted to hire others to replace them. Striking workers in Illinois set fire to several buildings and derailed a train, causing the railroad to demand government intervention.

President Grover Cleveland sent the U.S. Military and Federal Marshals in to gain control of the situation. Unfortunately, bloodshed couldn't be diverted as 57 of the strikers were injured and another 13 were killed.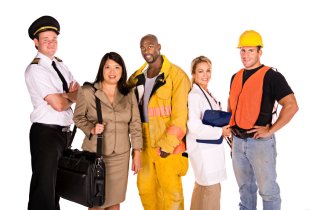 In an attempt to reconcile the situation, Congress pushed the legislation through to establish Labor Day as a holiday only six days after the railroad strike ended. The date of the holiday was taken from the approximate one used by the Central Labor Union sixteen years earlier.

The occasion was a solemn one at the inception due to the events that led up to it. An outline was made of how celebrations were to be conducted, and that design has held true for many years.

A street parade was called for to exhibit the strength and pride of the American worker and the labor and trade organizations. Following this display, a festival was thrown for workers and their families.

As the years passed, the events of the day featured speeches by diplomats and high ranking officials. Economic and civil concerns became more of what the messages were about and that continues on today.

The holiday developed somewhat into a political vehicle for candidates running for office. Many speeches become riddled with proposed actions that would occur based on the election of the candidate making the speech. The face of Labor Day also changed as the power of the labor unions faded.

To some individuals, Labor Day is regarded sadly because summer is drawing to a close and the next holiday is almost three months away. According to fashion and tradition, Labor Day is the last day women are supposed to wear white until the next spring.