New to our site?
Save 20% on your first order!
Birthday Cards for Him

Having trouble finding the perfect Birthday Card for Him?

No need to look any further. Whether you need a special and unique birthday greeting for your husband, father, grandfather, brother, son or grandson, we have just the right birthday card for him. All of our birthday cards can be personalized so you can go above and beyond anything you'd find on a store rack and really make his birthday extra-special!
Can't find the perfect card?

"I searched everywhere for congratulation cards for specific degrees and could find none. When I went on your site I was pleasantly surprised to find that I could personalize cards for anything. I received them earlier than expected and I am very pleased with the quality. Will definitely be ordering again and I told many people about your company."
Frances - May 19th, 2023
"The cards were great and appropriate for the occasion. I always find your cards to be perfect."
Virginia - May 24th, 2023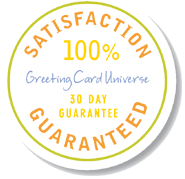 Birthday Cards for Your Husband

Choosing the perfect birthday card for your husband can be daunting. Our cards can help you express your feelings in the most special of ways. With over 900 extra-special birthday cards to choose from, you are sure to find just the right birthday card for him. Our selection features humorous cards, romantic cards, sentimental cards, religious cards, and even photo cards. Browse our large selection to choose just the right sentiment for the special man in your life. Many of our birthday cards for your husband can be customized to make them even more personal and special. See more Husband Birthday Cards

Birthday Cards for Your Dad

How can you ever find the right card to express your feelings for the most important man in your life? It's not hard with our collection birthday cards for dads. With over 3000 cards, you will be able to find the perfect birthday card for your dad. We've got birthday cards for special milestone ages, specific birthday months, cards from sons or daughters, from the first or last born, or even from the "favorite" child! Our birthday cards for dads feature a myriad of options from funny to sentimental, sweet to religious. Customizable cards, including photo cards, are also available to make his birthday card truly one-of-a-kind. Browse our unique selection of birthday cards for your dad to find the perfect birthday card.

See more Dad Birthday Cards

Birthday Cards for Your Grandfather

Grandfathers are known for their patience and unconditional love. For all those important life lessons that your grandfather taught you, we have the perfect birthday card to express your feelings. Whatever name he goes by: Grandpa, Papa, Gramps, Papaw, Poppy or Pop-Pop, we have the special birthday card that is sure to bring a smile to his face, especially since it comes from you. Many of our cards can be customized to feature that special grandfather's name. Whether you are looking for sentimental, funny, whimsical or age-specific, we have just the right card for your beloved grandfather. Browse our vast selection to find a one-of-a-kind birthday greeting for that extra-special man in your life, your grandfather! See more Grandfather Birthday Cards

Birthday Cards for Your Brother

Looking for the perfect birthday card for your brother? With our huge selection of birthday cards for him, you are sure to find just the card you need. Whether you are looking for something funny, religious, sentimental or just a little bit snarky, you will find just the right card to express a special birthday greeting to your brother. Our unique cards include birthday greetings for big brothers, little brothers, only brothers or twin brothers. We also feature cards for milestone birthdays and our cards that can be customized to express exactly the right sentiment for your brother. Show your brother how much you care with one of our unique birthday greetings. See more Brother Birthday Cards

Birthday Cards for Your Son

There is no relationship more special than the one you share with your son. Whether you are looking for a birthday greeting that is funny or sentimental, we have just the birthday greeting card you need to express your feelings to that extra special son in your life. Our birthday greetings for sons include cards that can be personalized with your own sentiment. Milestone birthday cards are available as well as customizable photo cards. Make sure that your son knows how you feel with one of our one-of-a-kind birthday greeting cards for him. See more Son Birthday Cards

Birthday Cards for Your Grandson

See more Grandson Birthday Cards

Birthday Cards for Your Boyfriend

See more Boyfriend Birthday Cards