Keep in Touch!
Sign up for our special offers and receive a code via email for 20% off!
Grandparent's Day

-
Grandparents Day is a secular holiday that is celebrated in many countries other than the U.S. Other nations that honor grandparents are Australia, Canada, Estonia, France, Italy, Poland, and the United Kingdom. Some countries' celebrations honor grandmothers and grandfathers on two separate days.

In the U.S., National Grandparents Day has been officially commemorated since 1978. It is designated as the first Sunday after Labor Day, and on September 11, 2011, it will be celebrated the same day as the infamous attack on the World Trade Center.

President Jimmy Carter and Senators Robert Byrd and Jennings Randolph have recognized nationally that Marian McQuade from Oak Hill, West Virginia is the founder of the American Grandparents Day.

This sentiment is not shared by everyone. In her community, Marian made special efforts to remind the young of the many wonderful things accomplished by older adults.

It was Ms. McQuade who urged young people to adopt a grandparent, and stay committed to that person until death.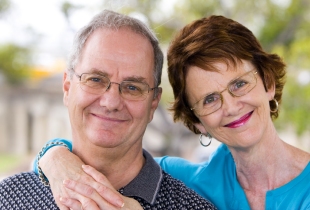 Marian pressured the Governor of West Virginia to make Grandparents Day official, and Governor Arch Moore honored her wishes. Then in 1973, Senator Randolph, a democrat from West Virginia, presented the resolution to the Senate to go nationally with the holiday.

There wasn't a lot of interest and the resolution didn't make it out of committee, but Marian was unflappable and organized support to help her contact every senator, congressional representative, and governor in all fifty states.

It only took three years for the persistent Marian to get proclamations from 43 of the states for Grandparents Day. When Senator Randolph received these, it made his case much more noteworthy.

In 1977, the Senator and other constituents introduced a new Joint Resolution in the Senate, which requested President Carter to designate the first Sunday after Labor Day as the new holiday. Congress passed the resolution and sent it to the President who made it official on August 3, 1978.

Hermine Beckett Hanna of New York State is said to have championed the cause of senior recognition as early as 1961, and some think she, not Marian McQuade, deserves the credit for the establishment of the holiday.

Congressman James Walsh of New York publicly thanked Ms. Hanna before the U.S. House of Representatives for her role in the establishment of the holiday.

The holiday now has a song and an official flower. The National Grandparents Day Council in the city of Chula Vista, California proclaimed "A Song for Grandma and Grandpa" as the official song for the National Grandparents Day holiday. Rather fittingly, the official flower of the day is the forget-me-not.