Keep in Touch!
Sign up for our special offers and receive a code via email for 20% off!
Admin Professionals Day

-

April 23, 2014
| | | |
| --- | --- | --- |
| | Shop for | |
Administrative Professionals Week is always the last full week in April. Administrative Professionals Day, once referred to as Secretaries Day, is always on the Wednesday of that week. Administrative Professionals Day 2011 will fall on April 27.

The IAAP has sponsored the honorary holiday since its creation in 1952. In today's modern office, Administrative Professionals Day is the most widely celebrated workplace event with the exception of major holidays and birthdays of employees.

The original idea for the holiday started with then president of the NSA (National Secretaries Association), Mary Barrett, and president of Dictaphone Corporation C. King Woodbridge. Both served on a council designated to address a shortage nationwide for skilled secretarial and office employees.

Another helper on the "team" was New York publicist Harry F. Klemfuss, who felt that secretaries deserved appreciation for their professional efforts and wanted to help encourage more interest in the field of secretarial and administrative support.

Together they came up with the idea for National Secretaries Week and persuaded its official U.S. designation to be made by then Secretary of Commerce, Charles Sawyer. The NSA has since been changed to the IAAP (International Association of Administrative Professionals).

Over the years, the term Secretaries Day was changed to encompass the ever changing and expanding field. So many new job titles, responsibilities, and tasks developed and were assigned to a vast pool of individuals who provided services more in tune with administrative support.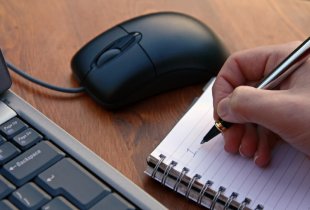 Employers utilize many ways to honor and recognize their hard working assistants and administrative staff during Administrative Professionals Week, including gift-giving, social events, luncheons, flowers, expense paid trips, and sometimes even time off from work.

During this celebrated Administrative Professionals Week, many sponsored events are offered so that employers can allow their staff to attend seminars and other training events to enhance and build their skills.

In honor of Administrative Professionals Day 2011, the IAAP is focusing the theme on all office professionals rather than just administrative personnel. This is in light of how the sluggish economy and the recession in recent years has affected everyone in the workplace due to staff downsizing, decreases in benefits, and lowered salaries.

Some of the ways the IAAP suggests honoring designees during Administrative Professionals Day include:

* funding for college coursework or business related seminars and workshops
* membership due reimbursement for joining professional organizations
* costs associated with professional certifications (CAP, CPS)

Motivating administrative staff to learn and grow in their field helps build their curriculum vita experience, and it also helps them provide more value in the workplace to their existing and future employers. It's a win-win for everyone.