New to our site?
Save 20% on your first order!
Can't find the perfect card?

"I have been using this website for over 15 years. Haven't been to a store in over 15 years for cards"
Carole - Washingon, DC - May 11th, 2022
"Greeting Card Universe has cards for every occasion and for every person. Their search is easy to follow to view the cards you want for that special person. You also have the ability to personalize each card. Cards are mailed promptly, are of good quality, and are very reasonably priced."
Laurie - Eyota, Minnesota - May 12th, 2022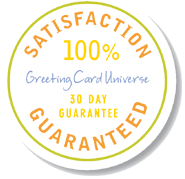 Search was unable to find any results for
"work%20anniversary"
.
You may have typed your word incorrectly, or are being too specific.
Try using a broader search phrase or try one of our most popular search phrases.
Take a look at our most popular Greeting Cards:
---
---
Popular Searches
$html->{footer_partner_js}