New to our site?
Save 20% on your first order!
Can't find the perfect card?

"I needed a special card for a 50th anniversary. Because of the quality and content of other cards I had purchased I knew where to look. Greeting Card Universe has cards for every occasion, and I am always pleased that I can personalize them. It's nice that they are at affordable prices so I can buy several cards at a time. I usually receive them within a few days after ordering them."
Joseph - May 17th, 2022
"While I am new to Greeting Card Universe, I have loved all the card selections available to fit any occasion. They are wonderful in appearance and seem to arrive on a timely basis. I intend on using GCU as my go to in the future as they are also reasonably priced and easy to access online."
Shari - May 17th, 2022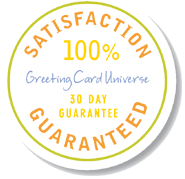 Search was unable to find any results for
"wife%20anniversary"
.
You may have typed your word incorrectly, or are being too specific.
Try using a broader search phrase or try one of our most popular search phrases.
Take a look at our most popular Greeting Cards:
---
---
Popular Searches
$html->{footer_partner_js}