New to our site?
Save 20% on your first order!
Can't find the perfect card?

"I love how I can get cards with relatives named on them. So much more personal!"
Mary - May 15th, 2022
"Greeting Card Universe is one of the best companies ever. It allows me to send personal beautiful cards for all events. The ones who receive my cards are always thanking me for the beautiful cards and the beautiful sentiments I am able to add to make them even more personal. Thank you, I do not get to see my family often, so when I am able to bridge the distance between us with a love filled card, it is good. Thank you Greeting Card Universe."
Judy - May 16th, 2022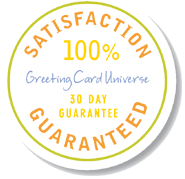 Search was unable to find any results for
"wedding%20shower%20cards"
.
You may have typed your word incorrectly, or are being too specific.
Try using a broader search phrase or try one of our most popular search phrases.
Take a look at our most popular Greeting Cards:
---
---
Popular Searches
$html->{footer_partner_js}