New to our site?
Save 20% on your first order!
Can't find the perfect card?

"You have the BEST cards. I always get compliments when I send them and especially when I personalize them… I purchase all my cards on your site! It's so much easier than going into a store."
Audrey - Melville, New York - May 16th, 2022
"These cards are great. I love that you can write your own message in them. They are very nice and will even mail them for you. It is really a one stop shop. I highly recommend them as a company. I have used them now for a year or so and can't say enough good about them."
Chelsea - May 16th, 2022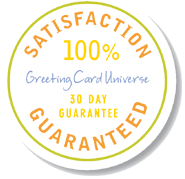 Search was unable to find any results for
"wedding%20day"
.
You may have typed your word incorrectly, or are being too specific.
Try using a broader search phrase or try one of our most popular search phrases.
Take a look at our most popular Greeting Cards:
---
---
Popular Searches
$html->{footer_partner_js}