New to our site?
Save 20% on your first order!
Can't find the perfect card?

"It took me a bit of time to choose just the Valentine I wanted to send to my friends. I knew it when I saw it and liked the inside verse. I kept going back to it and finally decided it was the one. I did a little personalization and it was perfect. I was thrilled when I saw the finished the card. Once again I was not let down."
Nancy - Jan 26th, 2022
"Hello, I recently placed my first order with Greeting Card Universe and I am very pleased with the delivery. My cards were packaged well, not only large enough for the order, but not filled with sundry papers and wrapping. The main thing were the cards are well made, on good quality paper. The price was quite reasonable. You have a happy customer who will be placing more orders. Thank you."
Clifford Scharff - Jan 21st, 2022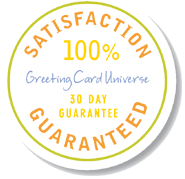 Search was unable to find any results for
"wedding%20anniversary%20cards"
.
You may have typed your word incorrectly, or are being too specific.
Try using a broader search phrase or try one of our most popular search phrases.
Take a look at our most popular Greeting Cards:
---
---
Popular Searches