New to our site?
Save 20% on your first order!
Can't find the perfect card?

"This is one of the best sites I have ever visited. I love cards (especially pet cards) and the selection is amazing on this site. I seldom go to a store for cards any longer. I find everything that I could want right here. It is easy to order and the shipments arrive very quickly. I recommend Greeting Card Universe to anyone who loves sending cards to family and friends."
Joanne - Jan 30th, 2023
"There is such a wonderful variety of cards to choose from - I love this place! Your card orders arrive in beautiful condition because of the care taken to wrap the cards for shipping. Always happy with the quality of their cards!"
Kathleen - Jan 28th, 2023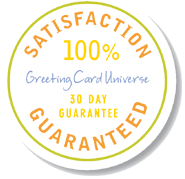 Search was unable to find any results for
"van%20gogh"
.
You may have typed your word incorrectly, or are being too specific.
Try using a broader search phrase or try one of our most popular search phrases.
Take a look at our most popular Greeting Cards:
---
---
Popular Searches