New to our site?
Save 20% on your first order!
Can't find the perfect card?

"I stumbled across this website when I was looking for a special 21st birthday card for my Daughter. Plenty of cards to choose from or you can design your own. I like the fact that I was able to custom design it with a picture & the change the words to what I wanted to say. Great quality & finish. It was cheaper than buying a generic one in a store & shipping was like $2.00. I received it in less than a week (standard delivery) which was great!! You can find pretty much anything you are looking for on Greeting Card Universe or simply create a custom card for any occasion. I will definitely be ordering again in the future!"
Amber - Jan 11th, 2021
"You are my go to place for all of my greeting cards. I love how we are able to personalize them and even are able to add pictures to some. After placing the order the cards are very quick to ship. I have been using this site for a couple of years now and have never been disappointed. Thank you!"
KERRI - Jan 11th, 2021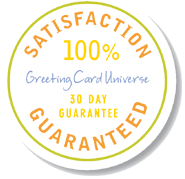 Search was unable to find any results for
"valentines%20day%20grandson"
.
You may have typed your word incorrectly, or are being too specific.
Try using a broader search phrase or try one of our most popular search phrases.
Take a look at our most popular Greeting Cards:
---
---
Popular Searches