New to our site?
Save 20% on your first order!
Can't find the perfect card?

"So happy to have received cards early enough to send before the new school year begins. They were perfect. But then I knew they would be because this was my second order. Also, card and envelope quality are sturdy. Especially impressed with the envelope quality, since most are flimsy from other stores."
Cherelyn - Aug 15th, 2022
"Greeting Card Universe is the ONLY place I buy cards! The cards are beautiful and I can add to the inside message, and change messages anytime before ordering. AND, if I make a mistake, all I have to do is call them and they will rectify it for me! You will never regret buying from Greeting Card Universe! Thank you! Sharon K. Strantz"
Sharon - Harpursville, New York - Aug 16th, 2022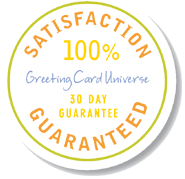 Search was unable to find any results for
"sympathy%20cards"
.
You may have typed your word incorrectly, or are being too specific.
Try using a broader search phrase or try one of our most popular search phrases.
Take a look at our most popular Greeting Cards:
---
---
Popular Searches