New to our site?
Save 20% on your first order!
Can't find the perfect card?

"Cards arrived quickly and were of a good quality! I then placed another order for Christmas cards! So much easier and safer than shopping in a store during Covid!"
Vickie - Nov 27th, 2020
"I buy virtually every card I need on GCU. I have been a customer since 2011. There is probably no occasion that is missed at GCU. The selection of cards and quirky days is phenomenal. Give them a whirl."
Kathy - Nov 27th, 2020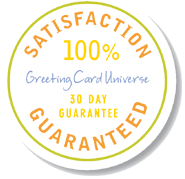 Search was unable to find any results for
"sister%20and%20brother%20in%20law%20anniversary"
.
You may have typed your word incorrectly, or are being too specific.
Try using a broader search phrase or try one of our most popular search phrases.
Take a look at our most popular Greeting Cards:
---
---
Popular Searches