New to our site?
Save 20% on your first order!
Can't find the perfect card?

"Beautiful Daughter-in-law card. Nicely presented, good quality card and envelope with splendid delivery time and excellent price. Couldn't be more pleased. Thank you. Will be returning for more shortly."
John - Jun 29th, 2020
"Recipient loved the card. I think it is adorable. And I have gotten you another customer who loves your cards also. In this pandemic situation, you don't want to handle cards other people have handled."
Constance - Ipswich, Massachetts - Jun 29th, 2020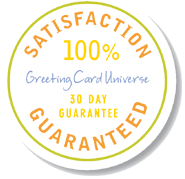 Search was unable to find any results for
"high%20school%20graduation%202020"
.
You may have typed your word incorrectly, or are being too specific.
Try using a broader search phrase or try one of our most popular search phrases.
Take a look at our most popular Greeting Cards:
---
---
Popular Searches