New to our site?
Save 20% on your first order!
Can't find the perfect card?

"I am most pleased with my 95th birthday card from greetingcarduniverse.com. The quality is superb, I received it in a few days. Thanks!"
Florence - Jun 23rd, 2022
"I can't say enough about these cards. Everyone who receives them always loves them and asks where I got them. Of course, I tell them Greeting Card Universe! The cards are made of quality card stock, and the designs are all very creative. I really like how I can personalize the inside messages, even adding the recipient's name. Shipping is always fast, and if I order at least ten cards (with envelopes), shipping is free. The cards come boxed nicely for mailing protection and for storage. Greeting Card Universe runs specials all the time, so the cards are very affordable. I just love these cards!"
Anne - Jun 27th, 2022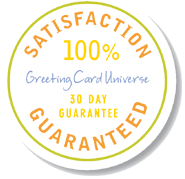 Search was unable to find any results for
"father%27s%20day%20funny"
.
You may have typed your word incorrectly, or are being too specific.
Try using a broader search phrase or try one of our most popular search phrases.
Take a look at our most popular Greeting Cards:
---
---
Popular Searches
$html->{footer_partner_js}