New to our site?
Save 20% on your first order!
Can't find the perfect card?

"Wonderful. They have a card for absolutely any situation!! Great quality as well."
Rhea - Oct 26th, 2020
"EVERY card I have ordered was outstanding. Your card selection in every category is mind blowing and customizing the front & inside of the card allows me to be creative and is so easy with so many fonts, colors and positioning options. I even add personal photos to my cards. The matte finish option really helps put the cards over the top. More important though, is the reaction of the recipient when they receive a totally custom card with their name imprinted on the card or a personal sentiment front & inside. Service is very fast, also."
Dick - Oct 26th, 2020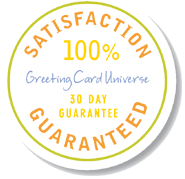 Search was unable to find any results for
"christmas%20cards"
.
You may have typed your word incorrectly, or are being too specific.
Try using a broader search phrase or try one of our most popular search phrases.
Take a look at our most popular Greeting Cards:
---
---
Popular Searches