New to our site?
Save 20% on your first order!
Can't find the perfect card?

"Your cards are the best!!! Great quality, beautiful verses, and to be able to personalize them is an added bonus. Great quality envelopes also. Can't wait to order my holiday cards."
Sue - Sep 15th, 2021
"Great cards, always find something appropriate for what I need. Quick response time. A lifesaver! Thanks!"
James - Sep 16th, 2021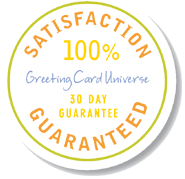 Search was unable to find any results for
"25th%20wedding%20anniversary"
.
You may have typed your word incorrectly, or are being too specific.
Try using a broader search phrase or try one of our most popular search phrases.
Take a look at our most popular Greeting Cards:
---
---
Popular Searches