New to our site?
Save 20% on your first order!
Can't find the perfect card?

Category
Custom Photos (Front) reset
Custom Text (Front)
Orientation
Adult Content

"I use Greeting Card Universe for every single card I need! I love how I can write what I want on the inside and periodically take advantage of customizing the front by reaching out to the artist! The quality is always perfect and shipping is fast! I highly recommend them and will never go back to store-bought cards again!"
M.L. - Aug 15th, 2022
"Greeting Card Universe is the ONLY place I buy cards! The cards are beautiful and I can add to the inside message, and change messages anytime before ordering. AND, if I make a mistake, all I have to do is call them and they will rectify it for me! You will never regret buying from Greeting Card Universe! Thank you! Sharon K. Strantz"
Sharon - Harpursville, New York - Aug 16th, 2022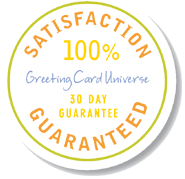 | | |
| --- | --- |
| Customize: | Cover photo, inside text |
| Inside Text: | You are two of a kind ... the happily-ever-after kind! |
| Artist: | Maria Dryfhout |
| Product Id: | 917358 |
You are two of a kind ... the happily-ever-after kind!


| | |
| --- | --- |
| Customize: | Cover photo, inside text |
| Inside Text: | Every love story is beautiful. But ours is my favorite. Happy Valentine's Day |
| Artist: | Maria Dryfhout |
| Product Id: | 891655 |
Every love story is beautiful. But ours is my favorite. Happy Valentine's Day