New to our site?
Save 20% on your first order!
Can't find the perfect card?

Custom Photos (Front)
Custom Text (Front)
Orientation
Adult Content

"Best Greeting Cards in the Universe! A wide variety of cards on offer coupled with guaranteed accurate and well produced cards delivered in record time. It was a lucky day when I came across this site a long time ago. I have used this site many times and have been more than happy with the quality and service on each and every occasion. I expect to order any cards I may need in future from this site and no other."
Rosalind - Reading, Berkshire, United Kingdom - Sep 22nd, 2022
"Always satisfied with the quality of your cards. The ease of getting them and being able to personalize them makes them so worth it. Great service and quick delivery as well."
Patty - Sharpsburg, GA - Sep 23rd, 2022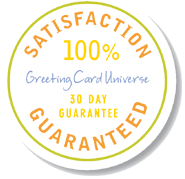 | | |
| --- | --- |
| Customize: | Inside text only |
| Inside Text: | Wishing you a cozy Thanksgiving celebration. |
| Artist: | Kerstin Fletcher |
| Product Id: | 778384 |
Wishing you a cozy Thanksgiving celebration.


| | |
| --- | --- |
| Customize: | Inside text only |
| Inside Text: | Verlaß dich auf den HERRN von ganzem Herzen und verlaß dich nicht auf deinen Verstand; sondern gedenke an ihn in allen deinen Wegen, so wird er dich recht führen. Sprueche 3:5-6 |
| Artist: | Kerstin Fletcher |
| Product Id: | 778359 |
Verlaß dich auf den HERRN von ganzem Herzen und verlaß dich nicht auf deinen Verstand; sondern gedenke an ihn in allen deinen Wegen, so wird er dich recht führen. Sprueche 3:5-6