New to our site?
Save 20% on your first order!
Can't find the perfect card?

Category
Custom Photos (Front)
Custom Text (Front)
Orientation
Adult Content
Artist

"I have been ordering your cards for two years now. I am so glad I found the site. The quality of the cards and the HUGE selection make sending cards more fun for me. Delivery time is really quick. Thank you for being here."
Judith - Frederick, Maryland - Nov 22nd, 2022
"Very cute card. I love buying cards from Greeting Card Universe."
HEIDI - Nov 22nd, 2022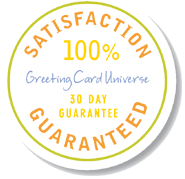 Search was unable to find any results for
"50th Anniversary"
.
You may have typed your word incorrectly, or are being too specific.
Try using a broader search phrase or try one of our most popular search phrases.