New to our site?
Save 20% on your first order!
Can't find the perfect card?

Category
Custom Photos (Front)
Custom Text (Front)
Orientation
Adult Content
Artist

"Love all your cards, buy them regularly."
Mary - Ashford, Kent, United Kingdom - Nov 27th, 2022
"So difficult to get nice same-sex Christmas cards. I just love the range at Greeting Card Universe. They are gorgeous, funny, thoughtful and say just whatever you want. The order process is easy and they arrived really fast. Highly recommend."
Valentina - Nov 28th, 2022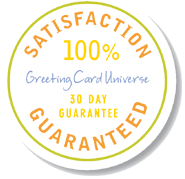 Search was unable to find any results for
"Autumn"
.
You may have typed your word incorrectly, or are being too specific.
Try using a broader search phrase or try one of our most popular search phrases.