Tuesday, April 15th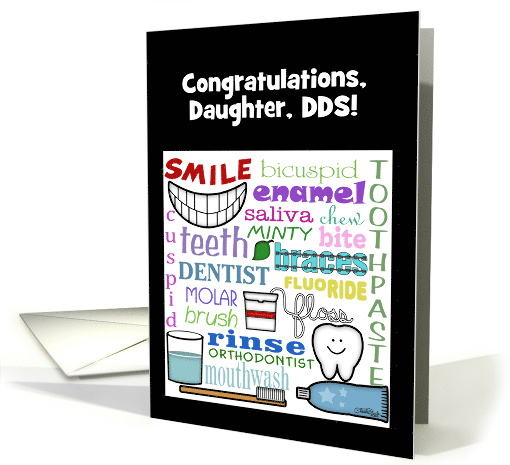 Like other doctors, dental school graduates enjoy a White Coat Ceremony at graduation. Many dental schools also hold a Hooding Ceremony.
During a Hooding Ceremony, the doctoral hood is placed over the graduate's head by a member of the school's faculty. While this is not commencement itself, the ceremony is still a solemn occasion with a formal processional and  all participants dressed in full, formal academic regalia of robes, caps, and hoods.
The doctoral hood (video link) is larger than other academic hoods and originates in the medieval past, but still remains as part of every university's tradition. The colors of the silk lining the hood reflect the school's colors, while the velvet edging indicates the wearer's specialty, in this case lilac for dental surgery/dentistry.
Greeting Card Universe congratulates dental school graduates on their dedication to their calling and wishes them much future success! To send your best wishes to a student who's graduating, choose from our unique collection of Congratulations/Graduation/Dental School cards. Need a card in a hurry? Order on-line, get free in-store pick-up, usually in 1 hour, at most Target and Bartell drug stores.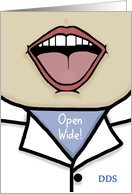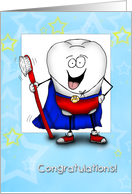 What Are Happy Shoppers Saying About Greeting Card Universe?
"We received the card for our nephew's retirement from the Air Force and we were pleased. It was quality and all that we were expecting. We will certainly use Greeting Card Universe for some of our special greetings in the very near future." – Ronald, April 13, 2014