Monday, March 10th
Go to the prom with me?
The important questions facing high school juniors and seniors — who to ask to the prom and will they say yes? This rite of passage can be fun, ot it may cause frayed nerves, but at some point , all teenagers face the issue.
According to the sources, girls spend an average of $195 on a prom dress, while prom ticket prices are around $75.  Renting a limo, a corsage, tuxedo rental — prom is an expensive endeavor, but the magic moment only comes once in a lifetime. And when he or she says yes? Priceless.
Make special memories even more memorable with Will You Go to the Prom With Me? Invitations From Greeting Card Universe — unique, distinctive, and can't be found anywhere else. Need a card in a hurry? Order on-line, get free pick-up—usually in one hour—at most Target and Bartell Drug Stores.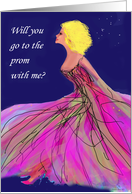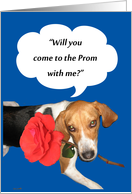 What Aew Happy Shoppers Saying About Greeting Card Universe?
"My mother always uses your website because she says that she always finds exactly what she wants.The card she bought for her friend's anniversary was special because her friend's husband died suddenly last year a fortnight before their 50th wedding anniversary.It was special just getting a card to say that we always remember such a special time.Her friend was delighted with the card.Thankyou." – Ross – posted 3 days ag0