Wednesday, March 4th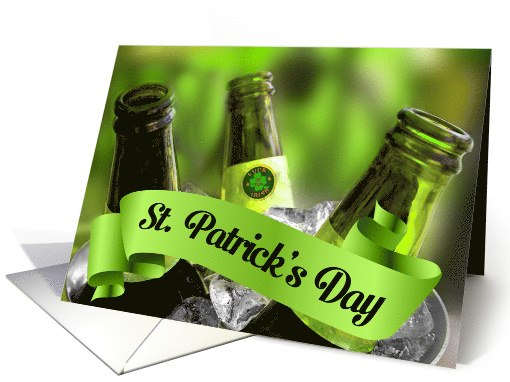 St. Patrick's Day or St. Paddy's Day—never Patty's since the name's a diminutive of Patricia—is both a religious and secular holiday falling on March 17th annually. The celebration is observed by devout Catholics as the holy day of Patrick, the patron saint of Ireland, and by non-Catholics as a fun Irish-themed holiday filled with parades, Irish puns, good friends and good food.
Certain foods are traditionally served during this time and we don't just mean green dyed beer. Here are some of the offerings you'll find in homes and pubs and gatherings on St. Patrick's Day.
Irish Soda Bread: In 1816, the Gentleman's Magazine first published information and a recipe for a new kind of bread made cheaply with soft wheat, which was considered unsuitable for proper yeast-based bread. This "soda cake" became popular in Ireland during the Potato Famine (1845-1852).
Corned Beef and Cabbage: In Ireland, pork and potatoes were a staple of the traditional diet, but Irish immigrants to New York City found it easier to eat their meals from street vendors, most of whom were Jewish and offered corned beef, a thrifty cut. Cabbage was also cheaper than potatoes, so Irish families began cooking corned beer and cabbage in a single pot, making a simple but tasty meal.
Irish Stew with Guiness: From its beginnings in Dublin at the St. James Brewery in 1759, Guiness Stout was revered for its rich, creamy, deep flavor and the beer became a flavorsome addition to the traditional Irish strew. In the 1920s, an advertising agency created the slogan "Guiness is Good for You" based on pseudo research and the idea of a healthy beer proved so irresistible, even pregnant women were advised by their doctors to regularly drink a pint.
Greeting Card Universe celebrates this happy holiday with daily specials (and promises no pinches for you if you're not wearing green!). Check out our unique St. Patrick's Day cards. Your friends and family will find smiles at the end of the rainbow.
What Are Happy Shoppers Saying About Greeting Card Universe?
"My mother has Alzheimer's and phone calls are difficult for her. I send a card every week and she loves getting the cards. They are beautiful designs and of the highest quality. I have been using greeting card universe for over a year and haven't had to buy any card twice. Price and delivery are exceptional! Thank you. Best regards, Sharon" - Sharon Garcia – February 28, 2015