Tuesday, June 10th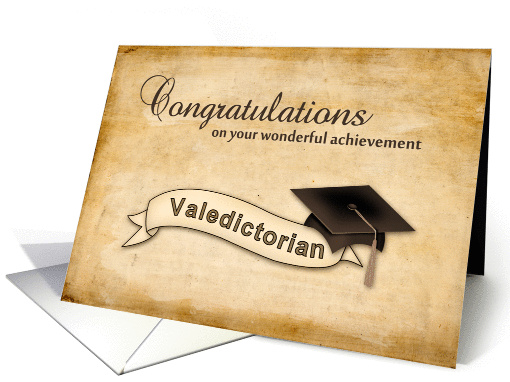 Whether a student makes the Dean's List, the Honor Roll, or is the Class Valedictorian, graduating with honors is the result of putting in the work and the effort in their studies to reach greatness. Such acknowledgements are always well deserved.
Honor Roll high school students usually have a Grade Point Average (GPA) of 3.5 or higher. List criteria may vary from school to school. Membership in the National Honor Society is another worthy achievement.
The Class Valedictorian is chosen by the high school administrators from the student population. Schools have different criteria for how the choice is made and some choose more than one.  The Class Valedictorian gives the commencement speech at graduation.
The Dean's List generally honors college students who have achieved high academic marks. During graduation, students who have made the Dean's List at least once are recognized at the ceremony.
If you know a student who is graduating with honors, send them a unique Congratulations/Academic Achievement card designed especially for those who have earned their success through setting goals, showing leadership and other skills, and studying hard to reach their potential.
Oops! Need a card at the last minute? Order on-line, get free in-store pickup, usually in 1 hour, at most Target and Bartell Drug stores.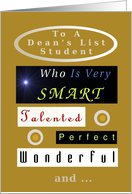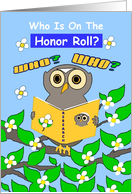 What Are Happy Shoppers Saying About Greeting Card Universe?
"Such unique choices and the quality of the cards can't be beat. I'm always happy with the packaging, they arrive in perfect condition." – Lora, June 7, 2014