Tuesday, February 26th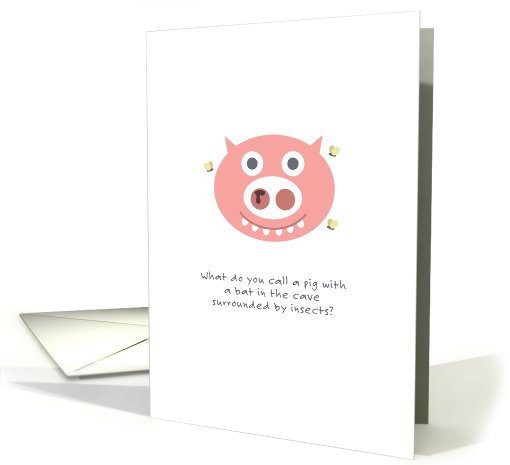 In the United States, March 1 is National Pig Day, a time to celebrate America's  favorite barnyard animal – the pig! The holiday originated in Texas and quickly spread to include official celebrations in several Midwestern states.
Why do people love pigs? They're pink and round, they make funny noises, sometimes come in spots, are the subjects of nursery rhymes and stories, and are as smart as dogs (some say smarter). Pigs are useful, too. Without pigs, we wouldn't have pork chops, sausages, or bacon! And certain pig breeds are kept as pets including pot bellied pigs and miniature or micro pigs.
Greeting Card Universe offers pig lovers plenty of pig themed greeting cards for many different occasions.  Stock up on cards for your family and friends – buy 5+ cards, get FREE SHIPPING in the United States! And orders ship the next business day, or you can pick up your order, usually within 1 hour, at most local Target stores.
What Are People Saying About Greeting Card Universe?
"When I want a very specific type of card, Greeting Card Universe is always my go-to place to get it. Their delivery is always faster than they say it will be! I've never been disappointed with a card I've gotten from GCU!" – Carol, February 24, 2013