Wednesday, April 8th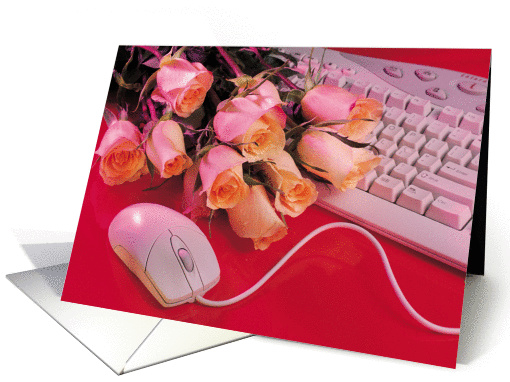 Administrative Professionals Day is an unofficial holiday taking place on the Wednesday of Admin Professionals Week, which in 2015 is April 22 in the United States. Dates may vary in other countries.
 Before women were common in the workplace, their employment opportunities were limited. Aside from factory work, domestic work or shopkeeping and retail jobs, there were few opportunities for women in what we would term "white collar work." These types of jobs became more available as the centuries and technologies progressed. Here are three job opportunities from the old days which women made their own.
Typewriting Girl: The invention of the commercial typewriting machine in the 19th century brought great opportunities for women who could type 80 wpm on a Remington. Typing was considered "women's work" by educated, male middle-class clerks. Of course, the ladies were also expected to know shorthand and take dictation.
Telephone Operator: In the early days of the telephone, no direct connections could be made. Switchboard operators were required to connect callers to recipients and male operators were the norm. However, telephone companies had strict rules of behavior due to the nature of "party lines" – telephone lines shared by several people – and by the late 19th century, companies began hiring women because they believed females were more submissive and better suited to a restricted environment.
Office Clerk: The ability to operate a calculating machine, file, process records, do bookkeeping, etc. was once considered men only, but as more women entered the workplace, business owners (with the exception of the insurance industry) began giving this tedious work to women who worked cheaper and could easily learn the same skills-set.
Greeting Card Universe joins you in honoring all secretaries, receptionists, office managers and other office workers with unique Admin Professionals Day cards. Need Spanish language cards for Dia de la Secretaria? We've got you covered!  Order on-line and we'll mail your cards the next business day. Need a last-minute card? No problem! Order on-line, get free in-store pick-up – usually in 1 hour – at most Target and Bartell Drug Stores.
What Are Happy Shoppers Saying About Greeting Card Universe?
"We have two cats and a dog in our home and the cards I picked look alot like the animals. These cards will be greatly appreciated by my wife on her birthday. Your cards are much better than the ones I can shop for in my neighborhood. The prices with the shipping are still at a better price."- A.C. – April 7, 2015