Thursday, December 11th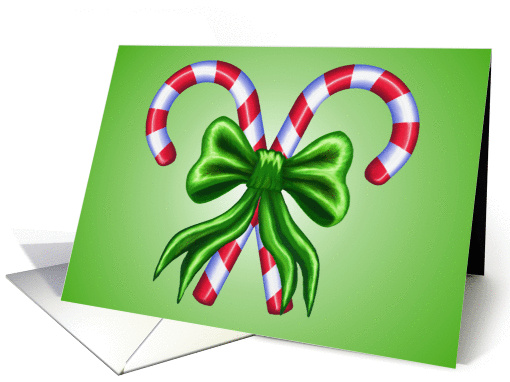 The red-and-white striped candy cane has become a potent symbol of Christmas, but the sugar confection is surrounded by a confusion of legend and historical evidence. Here are some of the truths and myths regarding this favourite seasonal treat.
LEGEND: The candy cane was invented by a 19th century candy maker in Illinois to symbolize the birth of Christ (white) and the scourging and crucifixion (red).
LEGEND: A late 17th century German choirmaster invented the candy cane to help keep the children in his choir occupied during services. The crook-shape of the stick was a symbol of Christ in His role as shepherd.
These folklore tales may be charming, but they're apocryphal; unfortunately, there is no documentation or historic fact that either of them are true.
Christmas cards and illustrations from the 19th century show the holiday candy as a simple white stick without the red stripes expected to be seen today. The peppermint flavor and red stripes were added by early 20th century American confectioners as an improvement on the product.
Greeting Card Universe helps you wish your friends and family a very sweet holiday with unique Candy Cane Christmas Cards from our collection. Choose your cards on-line and we'll send your warmest wishes on their way the next business day!
What Are Happy Shoppers Saying About Greeting Card Universe?
"I am happy to have found the GCU website. While temporarily confined at home, this website allows me to send paper greeting cards to keep up with birthdays for family and friends. With my first purchase, I was unsure of the service or card quality. I ordered 4 cards sent directly to the recipient and 5 cards mailed to me. I enjoyed being able to enter a personal message. All were pleased with the cards they received. This was a positive experience and am looking forward to placing my next order." – Glenda – December 9, 2014