New to our site?
Save 20% on your first order!
Can't find the perfect card?

"I love these cards, quite the variety customizable and reasonable pricing.....thank you"
Judy - May 11th, 2022
"I truly love this card that I purchased for my 82-year-old aunt and she loved it too, USPS did deliver the original card I purchased so everything did work out alright....Thank you, Alisa Gainey"
Alisa - May 11th, 2022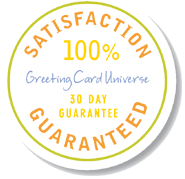 Search was unable to find any results for
"wedding%20anniversary%20for%20friends"
.
You may have typed your word incorrectly, or are being too specific.
Try using a broader search phrase or try one of our most popular search phrases.
Take a look at our most popular Greeting Cards:
---
---
Popular Searches
$html->{footer_partner_js}