New to our site?
Save 20% on your first order!
Can't find the perfect card?

"GCU is always prompt and efficient in the preparation and delivery of all my ordered cards. Cards sent directly to family members and friends are greatly appreciated and loved. Thank you."
Carolyn - Jan 24th, 2023
"The cards are absolutely beautiful!! The highest quality and cards to fit any occasion!! My granddaughter just passed her driving test & I got a lovely card for that occasion for her!! I donít like getting cards any place else anymore, I can always find what I want at Greeting Card Universe!!"
DENISE - Jan 24th, 2023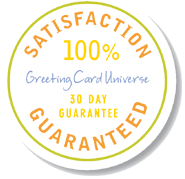 Search was unable to find any results for
"valentine%20birthday"
.
You may have typed your word incorrectly, or are being too specific.
Try using a broader search phrase or try one of our most popular search phrases.
Take a look at our most popular Greeting Cards:
---
---
Popular Searches