New to our site?
Save 20% on your first order!
Can't find the perfect card?

"I have ordered from Greeting Card Universe for several years now and I have never had a complaint. The quality of their cards is superb and their delivery time is very fast."
Carolyn - Sep 15th, 2021
"The cards you made for my twin grand daughters 1st birthday and Baptism are beautiful. I'm so happy they will have these keepsakes! They arrived on time and I really appreciate that! Thanks much!"
John - Sep 15th, 2021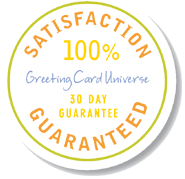 Search was unable to find any results for
"sister%20in%20law%20birthday"
.
You may have typed your word incorrectly, or are being too specific.
Try using a broader search phrase or try one of our most popular search phrases.
Take a look at our most popular Greeting Cards:
---
---
Popular Searches