New to our site?
Save 20% on your first order!
Can't find the perfect card?

"I am always blown away at my orders. The cards are awesome! So much better than store bought cards and less $$. I love that you can personalize them, and the service is outstanding. Thanks Greeting Card Universe!"
JoAnn - Jan 28th, 2023
"One of the best things to come out of the Covid lockdown for me was finding this resource for greeting cards. I send a lot of them and love that I can personalize and add photos to the cards. My friends and family love them!"
Linda - Napa, California - Jan 29th, 2023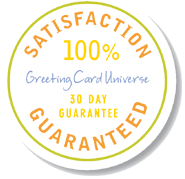 Search was unable to find any results for
"male%20friend%20birthday"
.
You may have typed your word incorrectly, or are being too specific.
Try using a broader search phrase or try one of our most popular search phrases.
Take a look at our most popular Greeting Cards:
---
---
Popular Searches