New to our site?
Save 20% on your first order!
Can't find the perfect card?

"I love the cards! Each one is unique in its own way. So very fast in getting them. A great place to order from."
Lynn - Jan 19th, 2023
"ABSOLUTELY UNBELIEVABLE! What you can do with this website - and the prices of the cards are great! I've been with Greeting Card Universe for 5 years and have had more fun creating the kind of cards I want to send - not to mention the people who receive them say they will save their card forever. If you have photos of your loved ones, try using them on this website. You are going to love what you can do with them."
Beverly - East Hanover, New Jersey - Jan 24th, 2023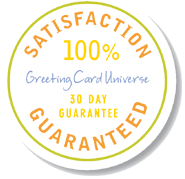 Search was unable to find any results for
"knee%20operation"
.
You may have typed your word incorrectly, or are being too specific.
Try using a broader search phrase or try one of our most popular search phrases.
Take a look at our most popular Greeting Cards:
---
---
Popular Searches