New to our site?
Save 20% on your first order!
Can't find the perfect card?

"The simplest way to order (personalized cards). They are sent in a timely manner with ease. I have sent many Birthday, Anniversary, and other cards to many parts of the world and I am pleased to say with no problem's. I can not recommend this company enough."
WILLIAM - Jan 25th, 2023
"I love Greeting Card Universe cards. I love that I can write my own verse using the friendís or relativeís name and date within the verse. I usually order a bunch of birthday cards and have them sent to me so I can send them for each birthday. With the high price of cards at retail store, Greeting Card Universe gives a great price."
M.Lou - Jan 19th, 2023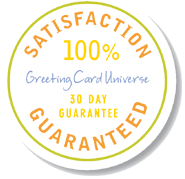 Search was unable to find any results for
"great%20granddaughter%20birthday"
.
You may have typed your word incorrectly, or are being too specific.
Try using a broader search phrase or try one of our most popular search phrases.
Take a look at our most popular Greeting Cards:
---
---
Popular Searches